Octant
1997-Present
Octant is a band for which I have built and orchestrated robotic and experimental musical instruments as accompaniment for performances of songs that I have written over the past twenty years.
When I started the project in 1997, I was bored with the current digitally-bound tech culture growing in Seattle. I looked to previous artists like Einstürzende Neubauten and the Italian Futurists because they had a different vision for music and technology. They developed homemade acoustic noise machines to score the soundtracks to their quirky narratives. I took a tactile and experimental approach to compose songs and incorporated other styles like psychedelia, krautrock, new wave, lo-fi, post-punk, etc. I could have just made instrumental abstract sonic textures with my instruments but my tastes at the time were eclectic and I wanted to write lyrical music. I used art-music elements like drones, noise, dissonance, lo-fidelity, and atonality as devices in my arsenal, ingredients added to the mixture that augmented and diverted the meaning of the songs.
Octant was as a hybrid machine-human multimedia performance involving kinetic/robotic art, lighting, music, and sound introduced into the everyday bars and all-ages music venues. I knew that having strange instrumentation and a robotic percussionist was gimmicky but I didn't care because the sound was great and the instruments were fascinating to watch. Foreshadowing the Maker movement and Arduino, the project was well ahead of its time. It was part of the 90s Northwest DIY artist youth culture which included bands from labels like K, Kill Rockstars, and Up Records, as well as the pre-internet mail-order art from Catch of the Day catalog, Miranda July, and Stella Marrs. The Octant vision was extremely immediate so we did not retreat into the shelter of the fine art galleries or academia, we maintained a punk ethos out in the field playing shows with other bands.
Initially, my idea of having a robotic percussionist was egged on as a dare from a bandmate from another project because drummers were scarce and over-committed in the Seattle/Olympia area. The challenge of developing and performing with an acoustic drum machine was a solution to a technical problem and a worthwhile aesthetic experiment. I wanted to see if I could tour, record, and do all the same things that normal bands do. In the process, I became proficient at programming music, developing digital circuits, and designing musical objects. I am still exploring the role that robotics and experimental instruments play in music.
I have to thank Chris Takino (RIP) from Up Records for putting out the first two records and Doug Martsch for letting me open for Built To Spill literally weeks after I started the project. Octant must have been a risky choice for him even though his fans really seemed to love it.
octantmusic.com
Shock-No-Par
Wikipedia
CMJ

A documentary that was shot in 1999 in conjunction with the release of the first record, Shock-No-Par.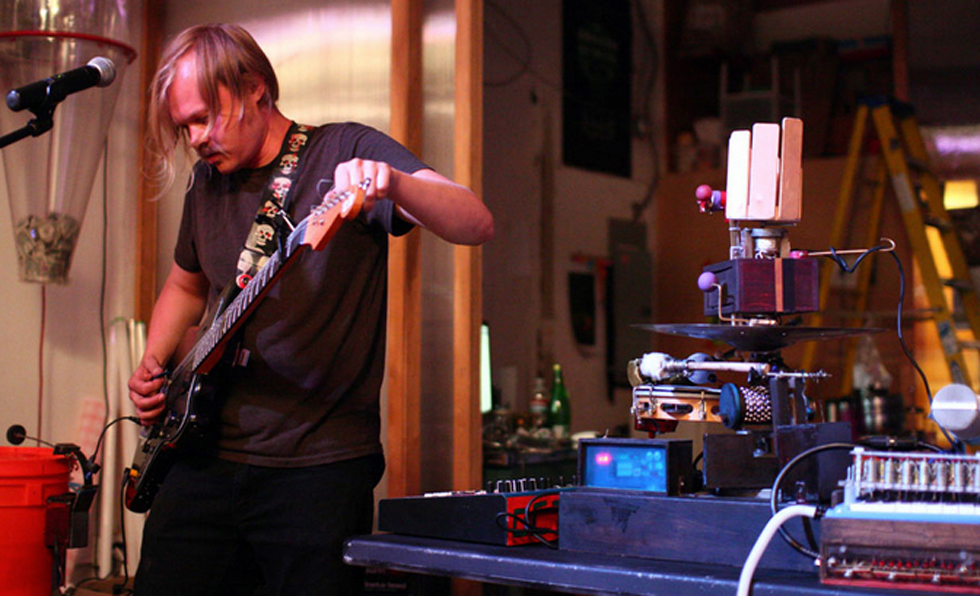 Machine Project, LA 2011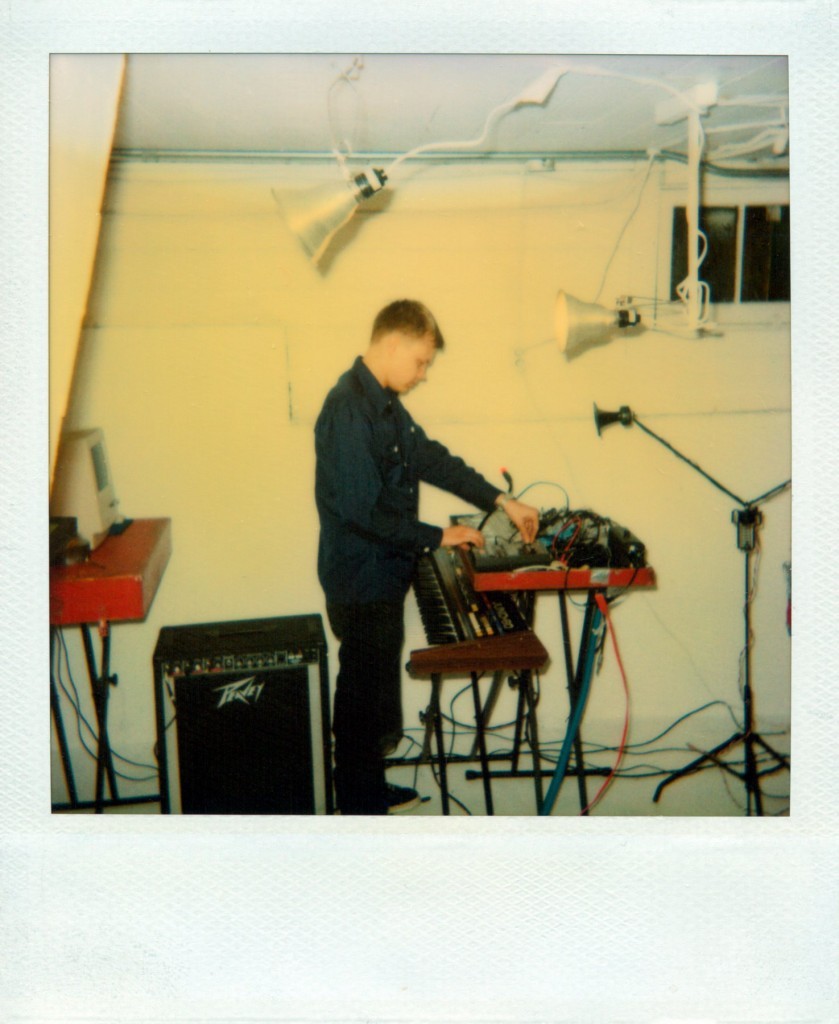 My first Octant show in 1997 in a Seattle basement in a show entitled "Hijinks". Notice the box of modified electronics, the first version of the robotic percussion set, the Juno 60, and the very old mac desktop that I used as my piano roll sequencer.

Some festival that Miranda July and Calvin Johnson organized in Portland, 1998

The BTHR Hear and There shoot at Sycamore Flower shop/bar, Brooklyn, 2011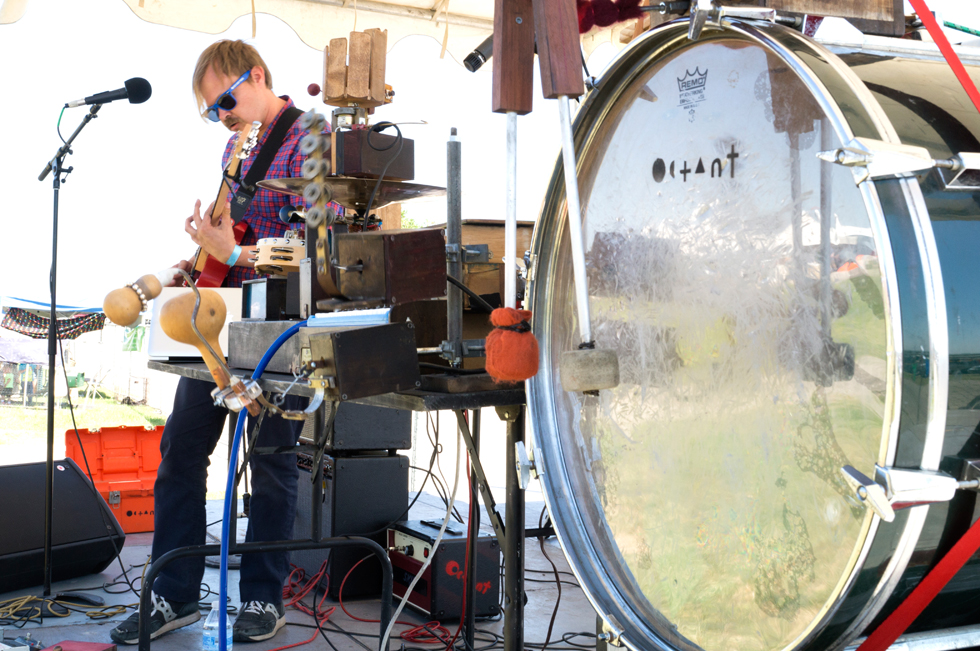 Maker Faire, 2013