Octant
1997-Present
Octant is a band for which I have built and orchestrated robotic musical instruments as accompaniment for performances of songs that I have written over the past twenty years. When I started this project in 1997, I felt disappointed with the economics of technology. "Its almost the year 2,000! Where are the robots and why aren't we in space?" I thought. While I wasn't fully aligned with all of their values, I examined the actions of the Italian Futurists specifically because they pragmatically proclaimed technological advancement in the modern age. I thought of Octant in the spirit of the futurist movement as a guerrilla performance introduced into the everyday bar/indie venue. I have to thank Chris Takino from Up Records for putting out the first two records and Doug Martsch for letting me open for Built To Spill literally weeks after I started the project as it must have been a risky choice for him even though his fans really seemed to love it.
Initially the idea of having a robotic percussionist was a dare from a band mate as drummers were scarce and over committed in our town. The challenge of developing and performing with an acoustic drum machine was a solution to a technical problem and a worthwhile experiment. I wanted to see if I could tour, record, and do all the same things that normal bands do. In the process, I became proficient at programming music, developing digital circuits, and designing musical objects. To this date, I am still exploring the role that robotics and experimental instruments play in music.
A documentary that was shot in 1999 in conjunction with the release of the first record, Shock-No-Par.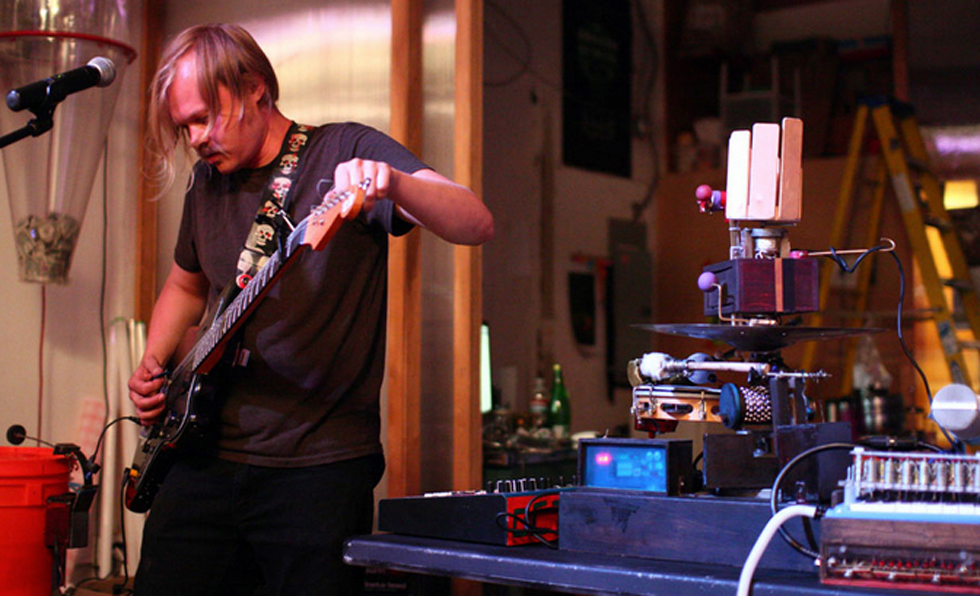 Machine Project, LA 2011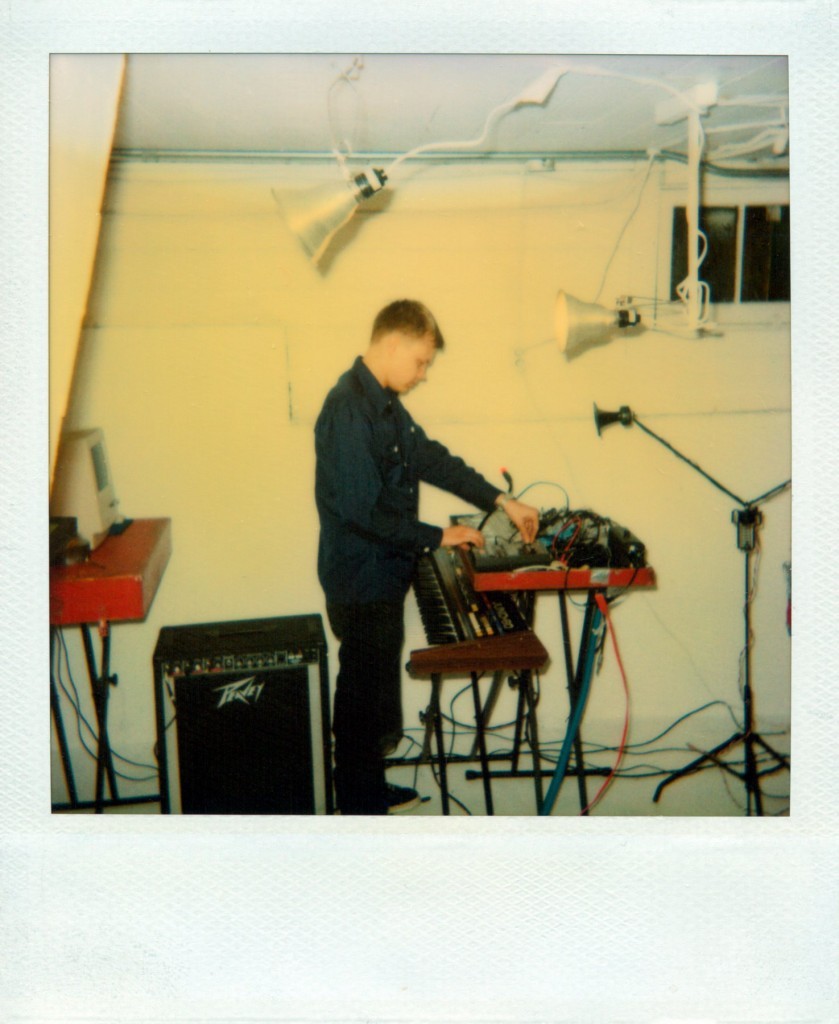 This was my first Octant show in 1997 in a Seattle basement at an art show entitled "Hijinks". Notice the box of modified electronics, the first version of the robotic percussion set, the Juno 60, and the very old mac desktop that I used as my piano roll sequencer.

Some festival that Miranda July and Calvin Johnson organized in Portland, 1998

The BTHR Hear and There shoot at Sycamore Flower shop/bar, Brooklyn, 2011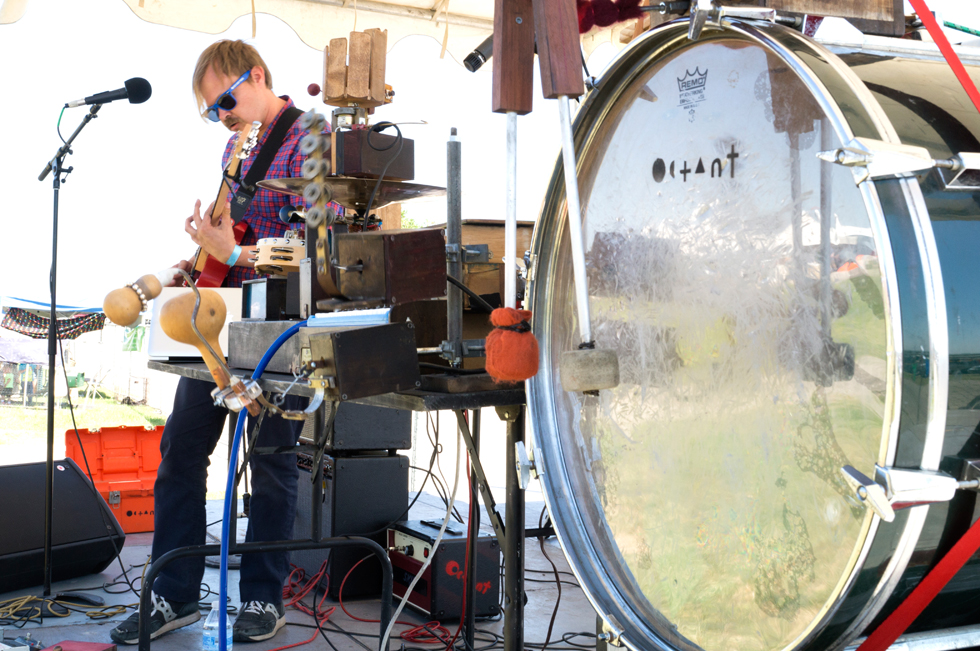 Maker Faire, 2013